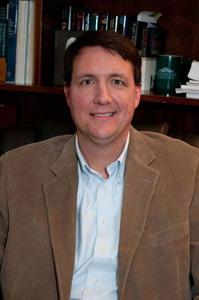 Dr. Larry Lynn, II, Psy.D.
Education and Training
Dr. Lynn earned his BA in Psychology from Ithaca College and his MA in Clinical Psychology from East Carolina University. He later earned his Doctor of Psychology degree as part of the first graduating doctorate class from Loyola College in Baltimore.

Dr. Lynn was previously an Adjunct Professor in the graduate psychology program at the University of Baltimore. He spent six years working in the Department of Corrections as a Psychologist. During this time, Dr. Lynn also maintained a part-time private practice in Baltimore and Columbia performing psychological assessments and therapy with children, adolescents and families. Dr. Lynn has over ten years of expereince working in a private practice setting.

Dr. Lynn also consults with various agencies such as the Department of Defense, court systems, lawyers and other medical providers to provide comprehensive psychological assessments.
Areas of Service
Dr. Lynn specializes in educational, psychological and forensic assessments. Assessments focus on a wide range of areas from learning disabilities, processing disorders, and ADHD to depression and anxiety disorders. Therapeutically, Dr. Lynn sees adults, teens, children and families in individual and group settings. Much of his work with families involves parent training and developing coping strategies for children and teens with ADHD, behavioral difficulties and anxiety disorders. Other specialty areas include working with children and teens of divorce and working with parents of blended families.
Personal Statement and interests
Dr. Lynn enjoys spending time with his family including his two children. He enjoys swimming and working out. In the past, he played high school basketball and his height is often commented on by others. He enjoys watching college sports and likes to follow his Alma mater and local sports. Dr. Lynn is a member of the Maryland Psychological Association.